Smiling Buddha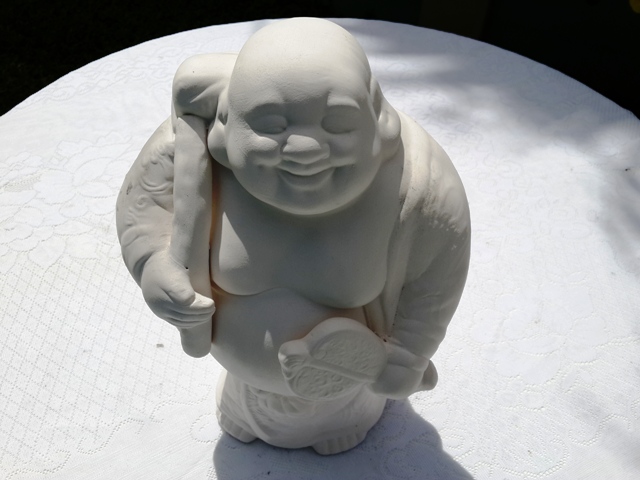 Description: Statue of Buddha
Rooster
Description: Large Rooster
Cat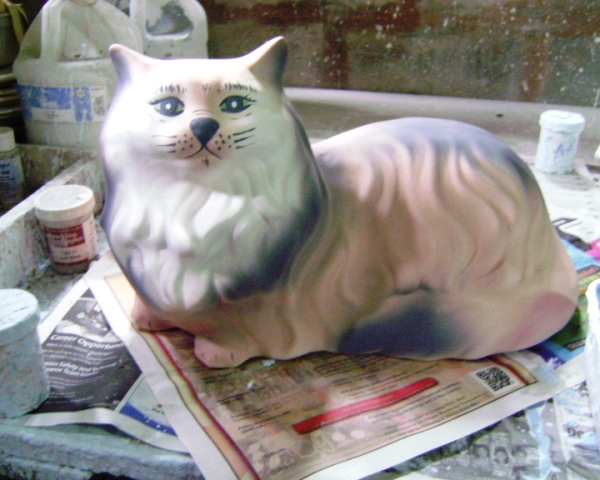 Description: Air Brushed Persian Cat
Dolphins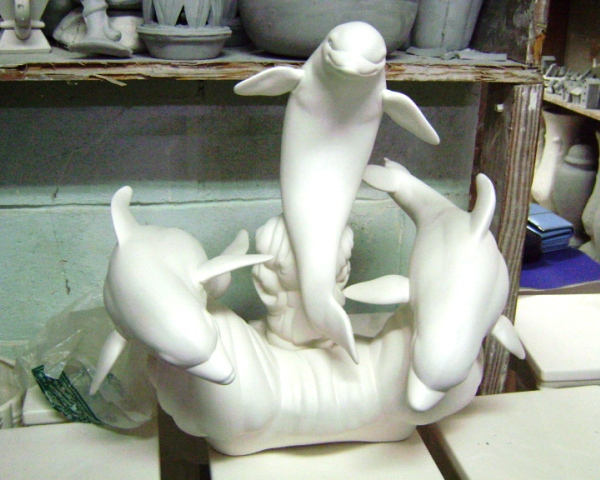 Description: Trio Dolphins
Crystal Clear Brushing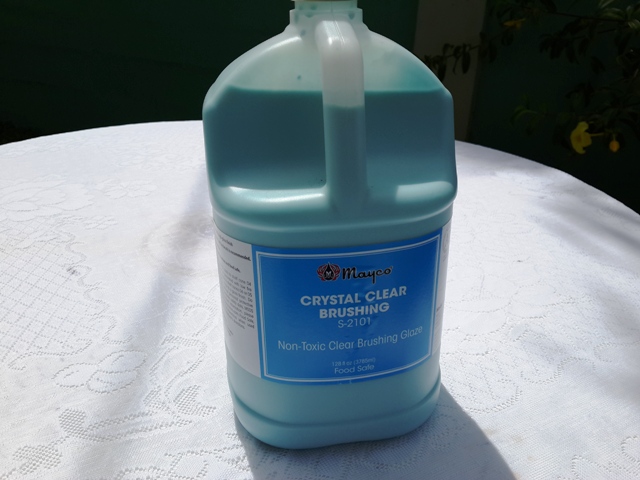 Description: S-2101 - Crystal Clear Glaze
Bright Gold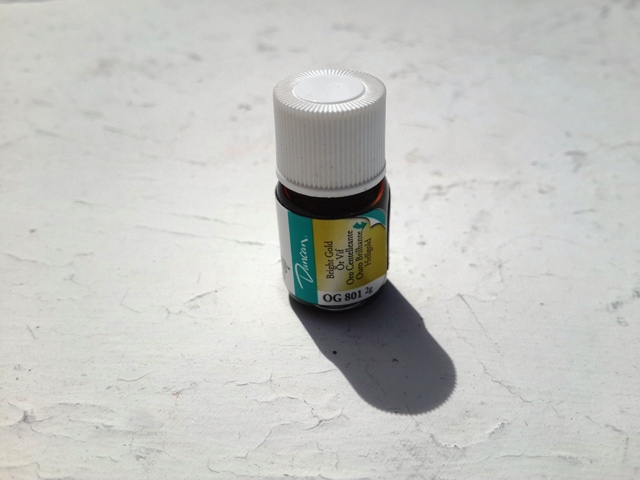 Description: 2g of Bright Gold (OG 801)
Wonder Glaze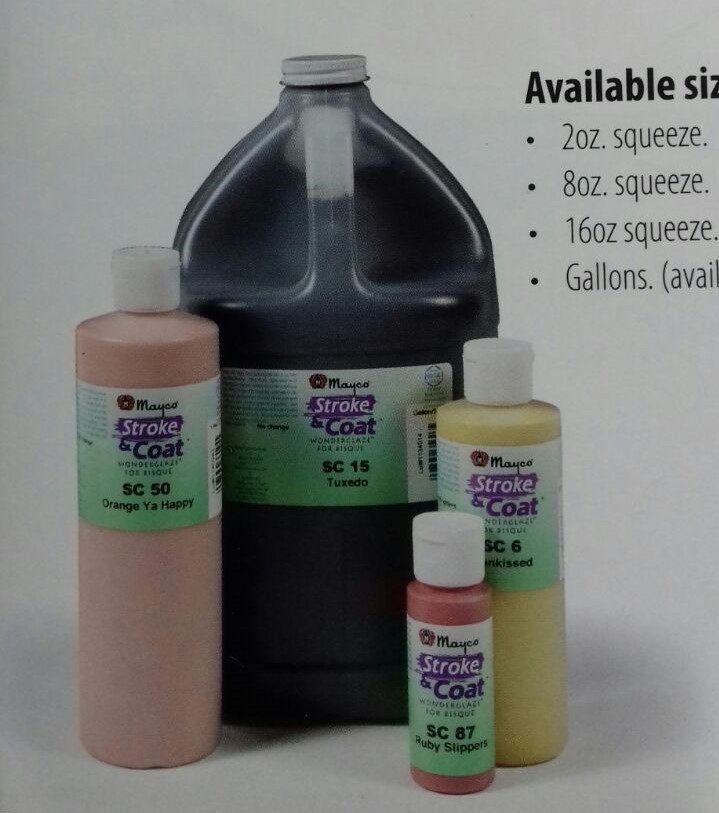 Description: Assortment of Wonder Glazes
Foundations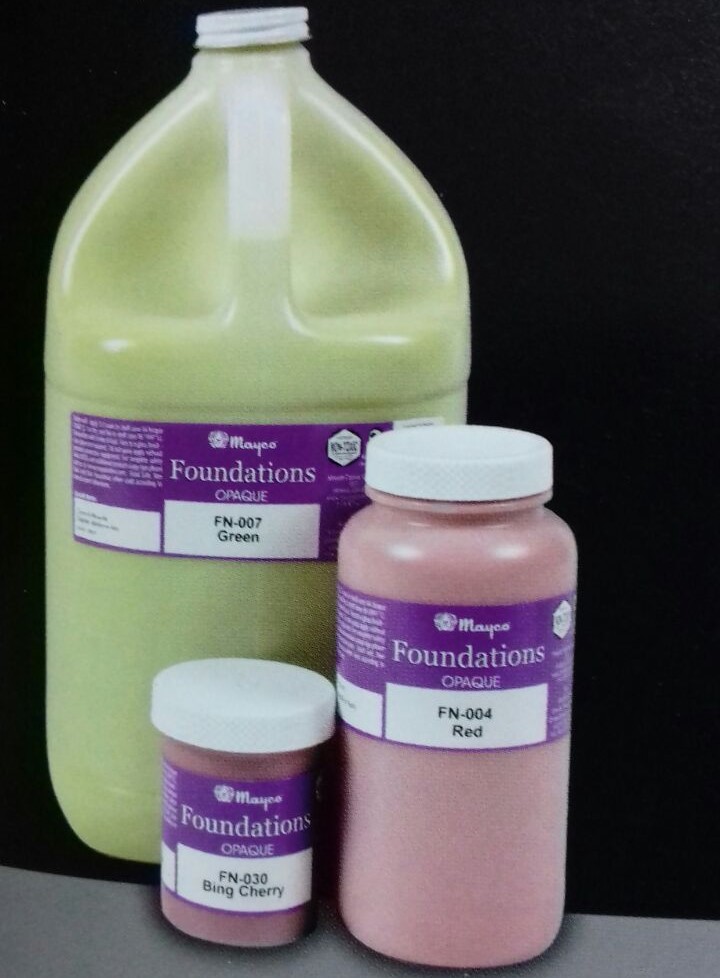 Description: Assortment of Foundations
Accessories & Miscellanous
Modeling Clay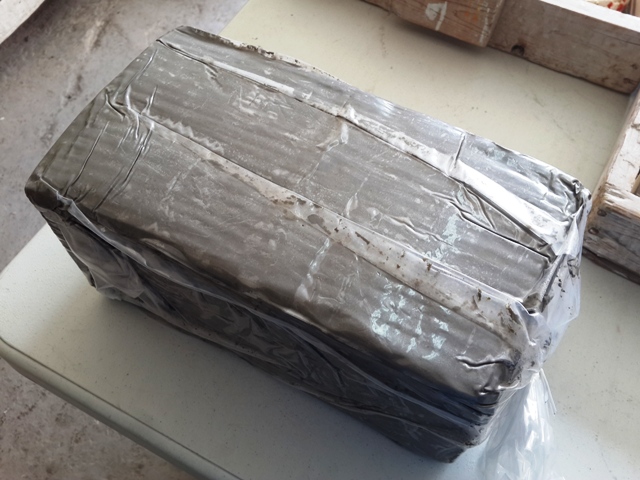 Description: White moist modeling Clay (Low Fire)
Basic Potters Tool Kit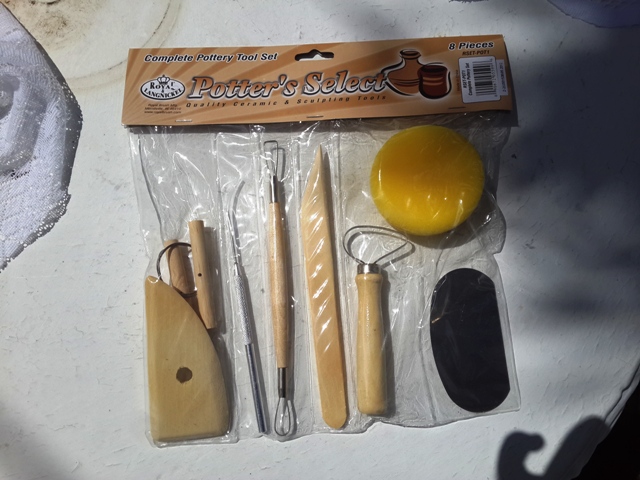 Description: Clay Cutter, Sponge, etc.
Pyrometric Cones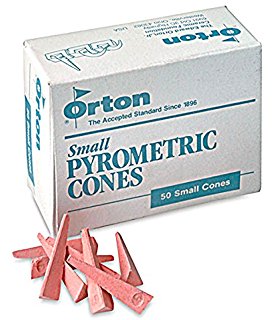 Description: Small Pyrometric Cones (50 Small Cones)
Stilt & Stilt Stone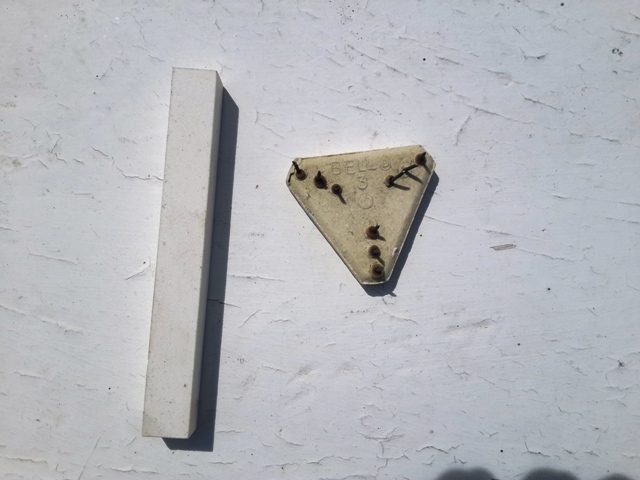 Description: Stilt Stone are used to file excess glaze and Stilt used in Kiln to prop pieces away from the base of the kiln.
Assorted Brushes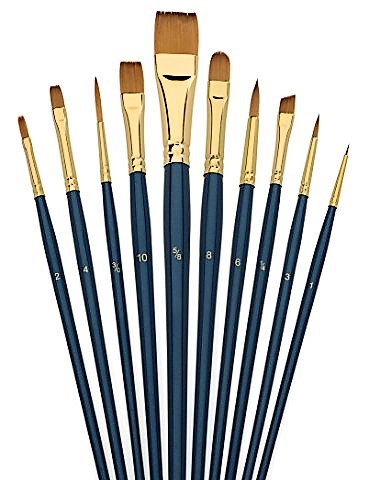 Description: Assorted brushes used to apply glaze to greenware and bisqueware.
Clay Cutting Tools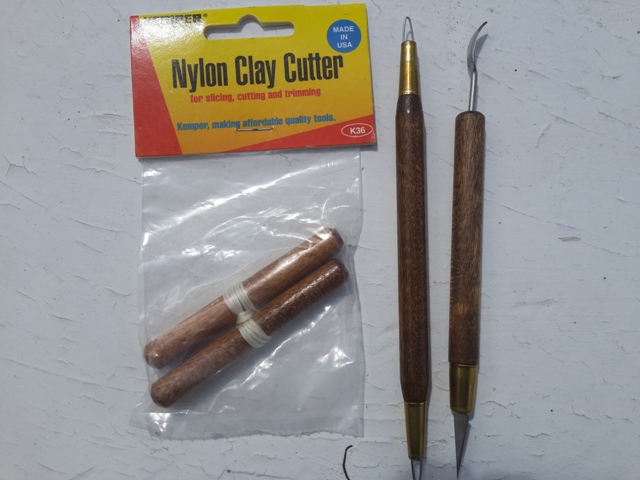 Description: Nylon Clay Cutter to Cut Modeling Clay, Scrifitto Tool to carve greenware, Clean Up tool to remove mould lines on greenware.
Mould Strap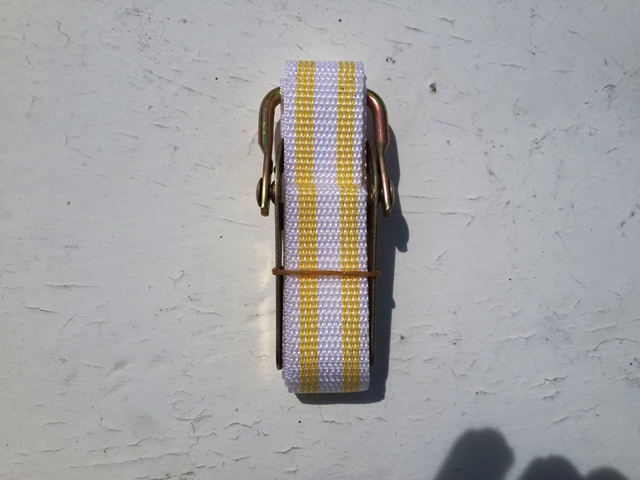 Description: Strap used to hold mould in place when pouring slip.
Fruit Basket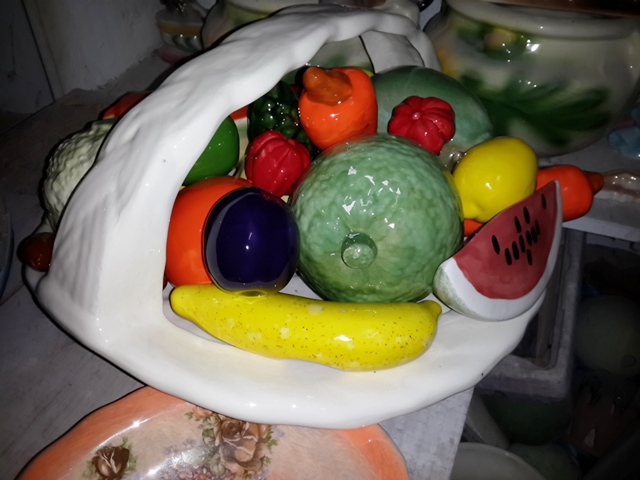 Description: Large Fruit Basket (Random Assorted Fruits incl. Banana, Watermelon, Pepper, Lemon, Carrot, Cauliflower, Breadfruit etc.)
VISIT STORE for Price
Pink Shell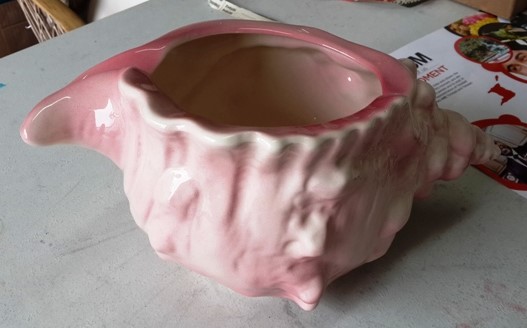 Description: Pink Conch Shell - Used as a planter
VISIT STORE for Price
Traditional Clothes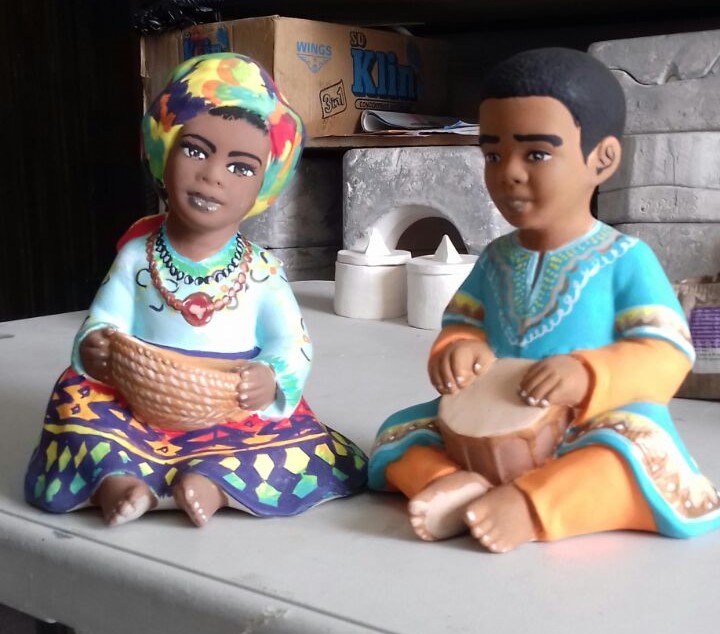 Description: Traditional African Clothing of both genders.
VISIT STORE for Price
Pumpkin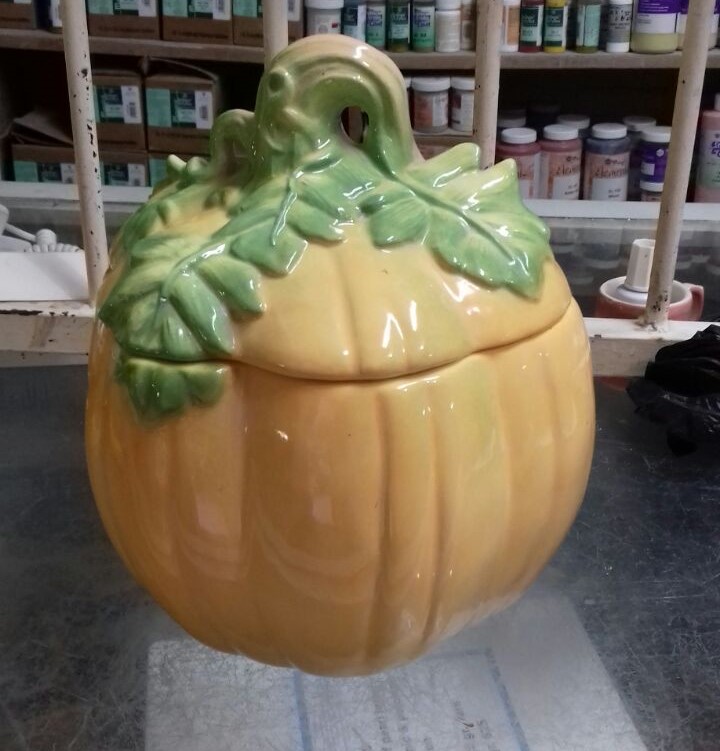 Description: Halloween Pumpkin
VISIT STORE for Price
Egret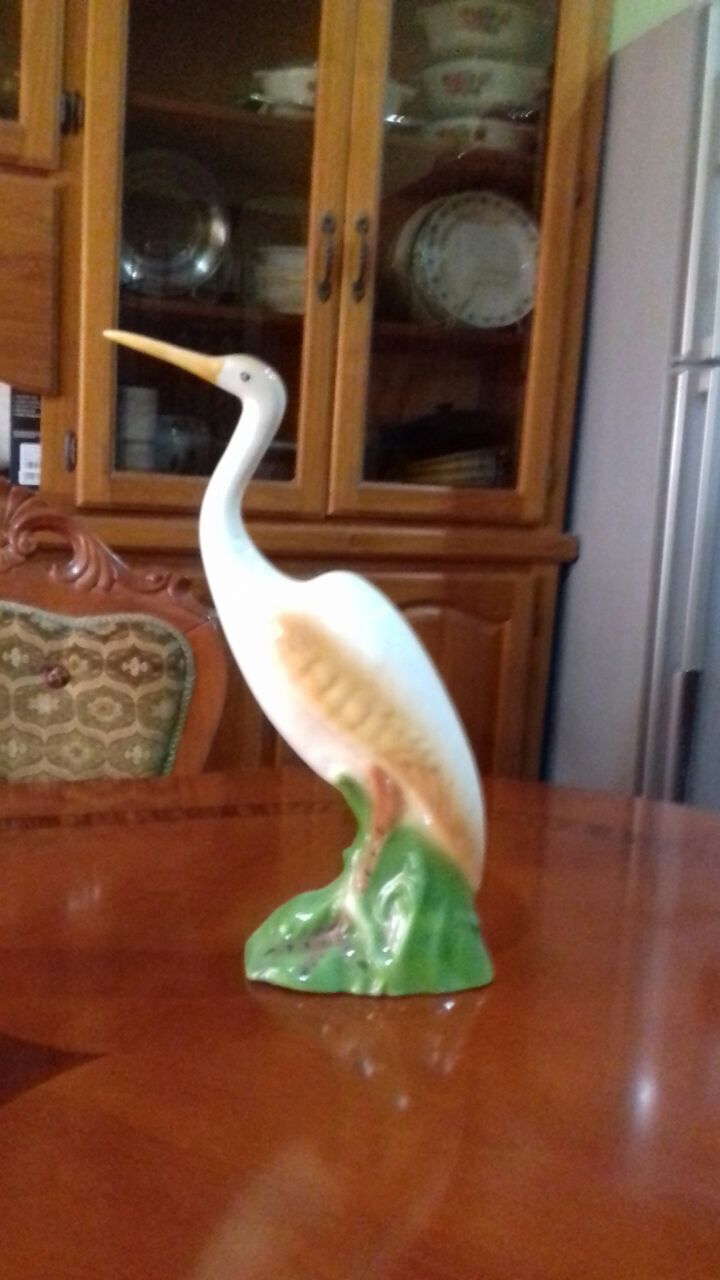 Description: Great Egret
VISIT STORE for Price
Gnome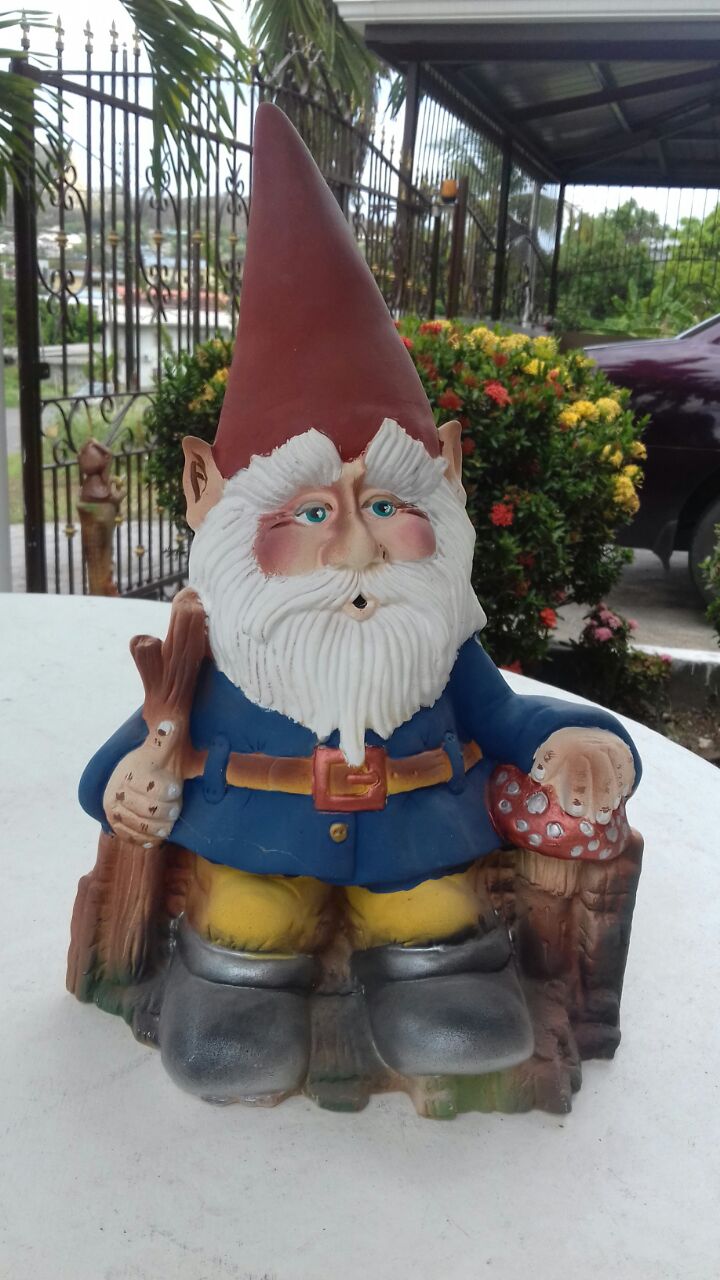 Description: Traditional Gnome
VISIT STORE for Price
Fairytale House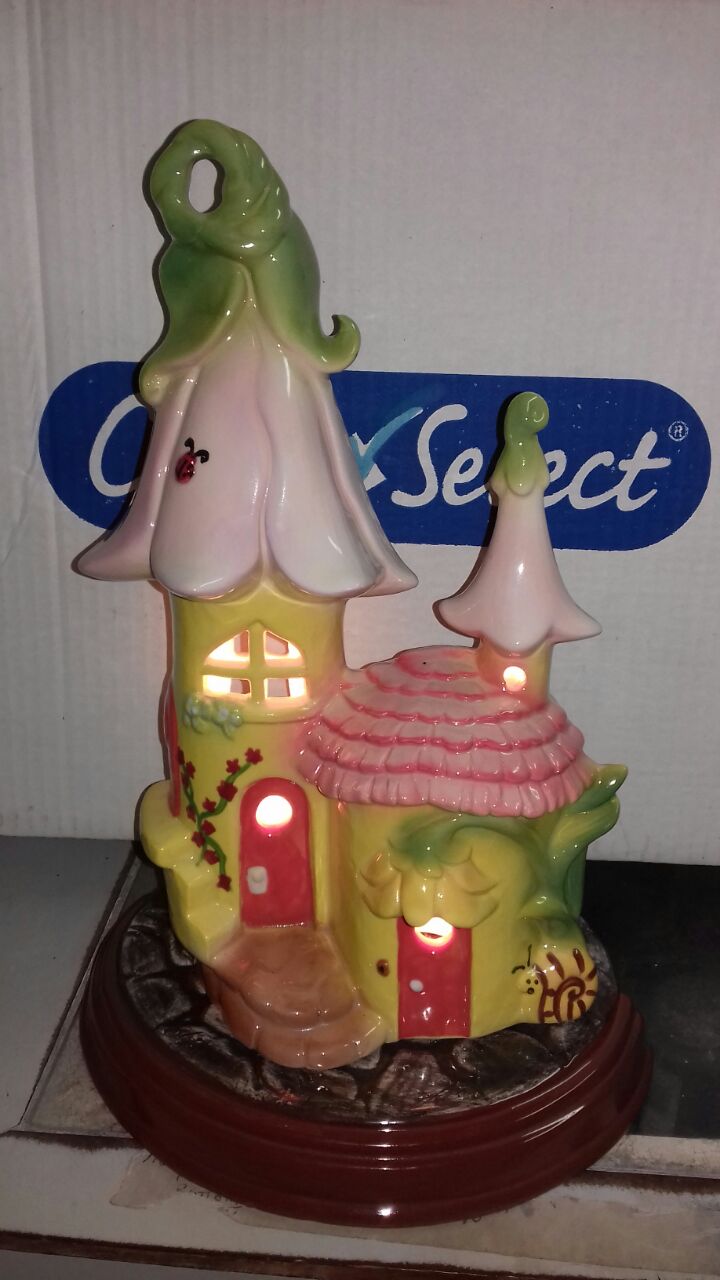 Description: Fairytale house with lighting kit installed inside.
VISIT STORE for Price
Church House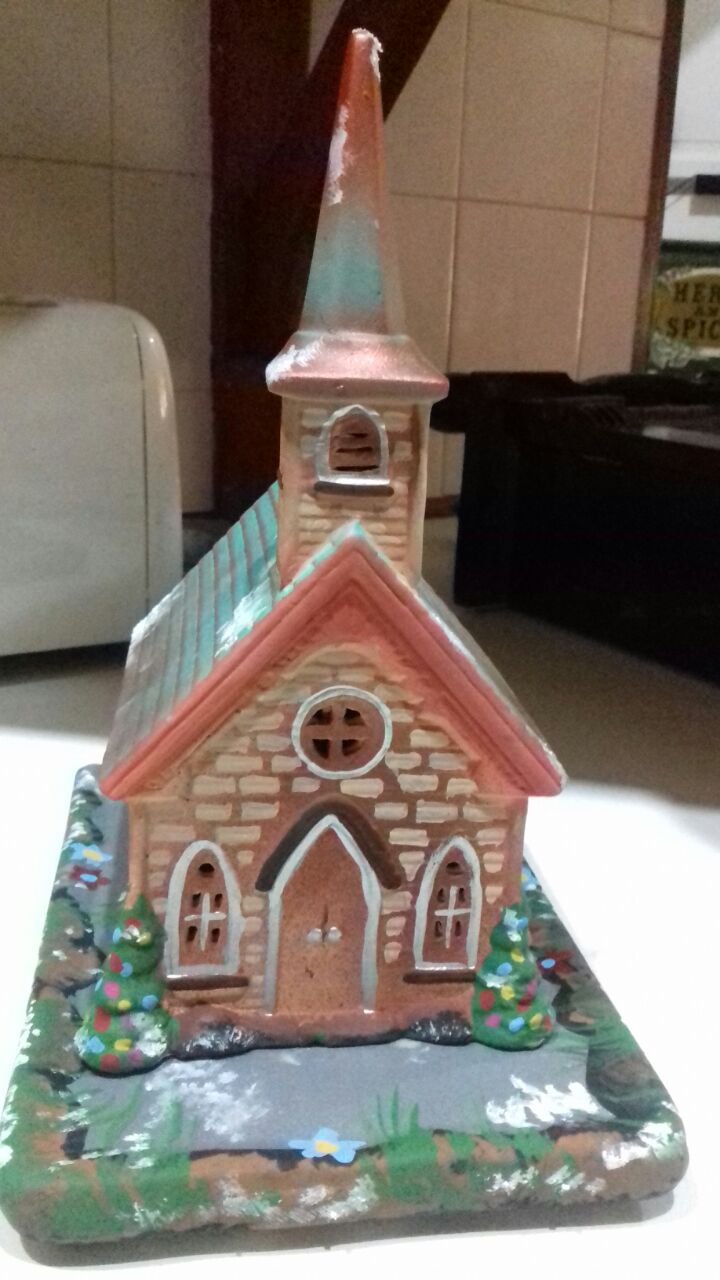 Description: Church house
VISIT STORE for Price
Giant Snails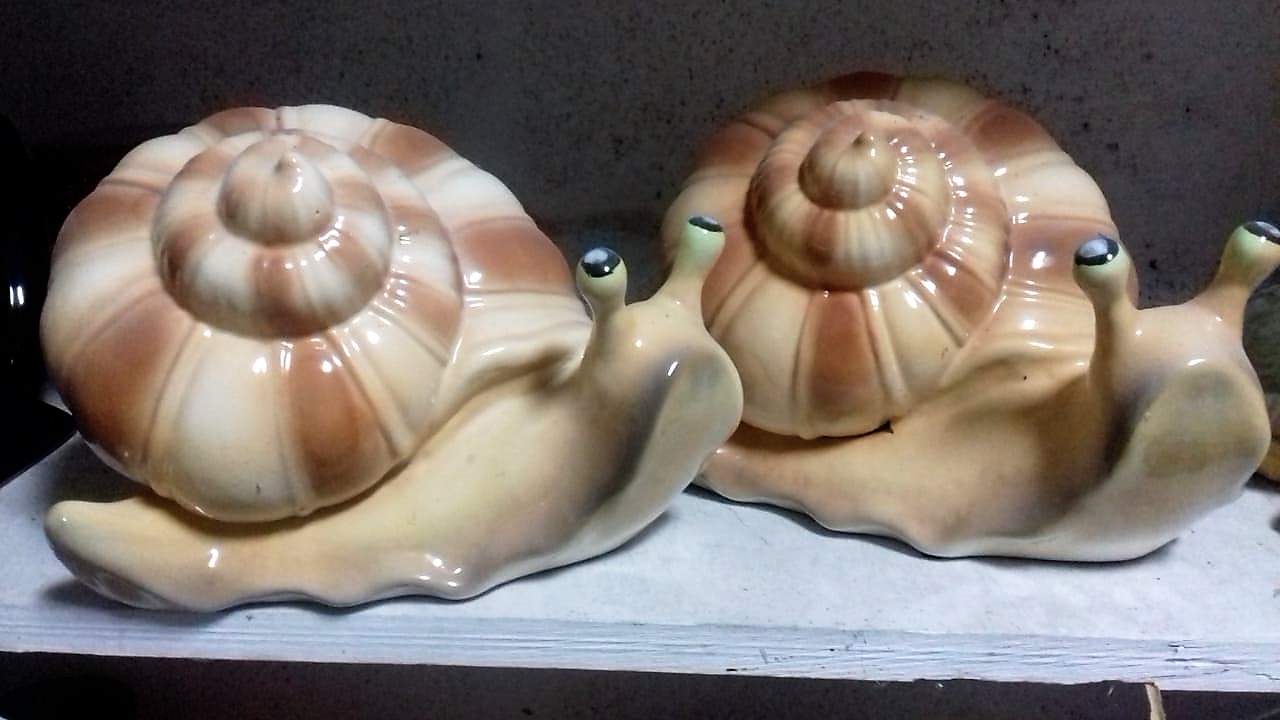 Description: Giant Snails
VISIT STORE for Price
Cutlery (Wall Hanging)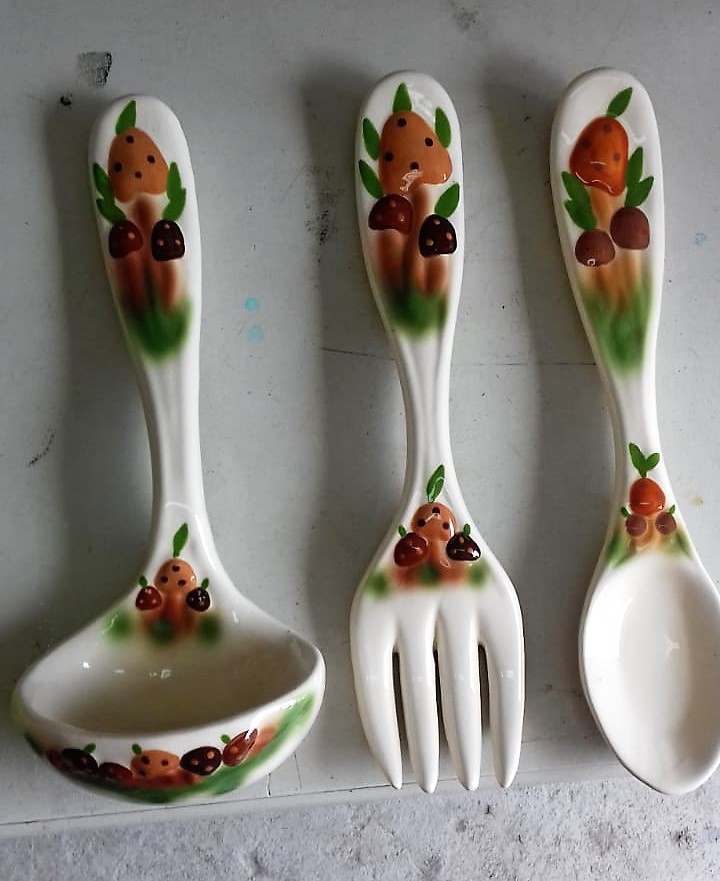 Description: Mushroom Spoon, Knife and Fork perfect for wall hanging in your kitchen
VISIT STORE for Price
Flower Vase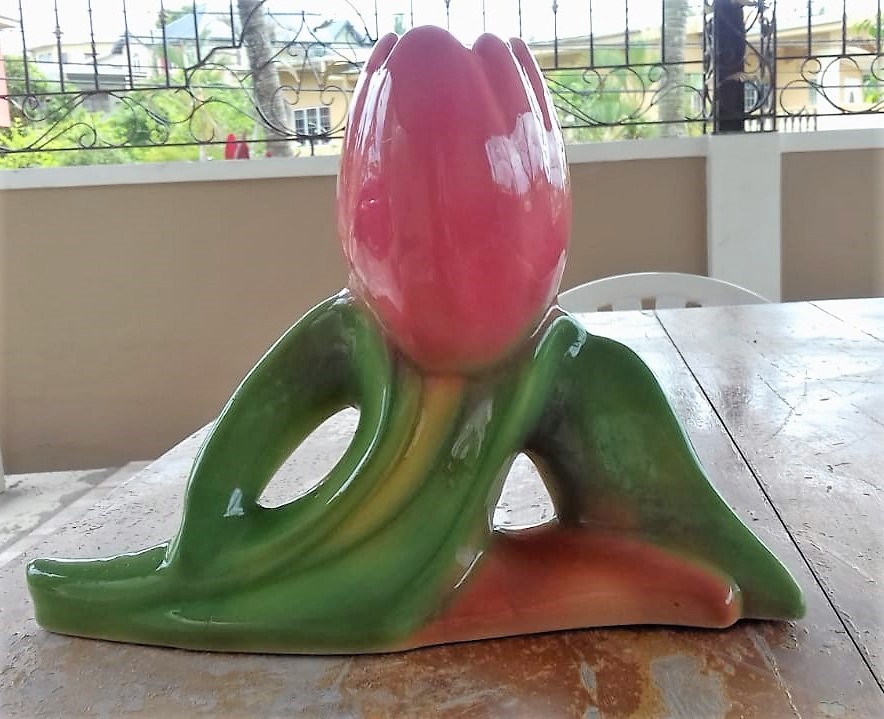 Description: Pink Tulip Flower Vase
VISIT STORE for Price
Fairy Houses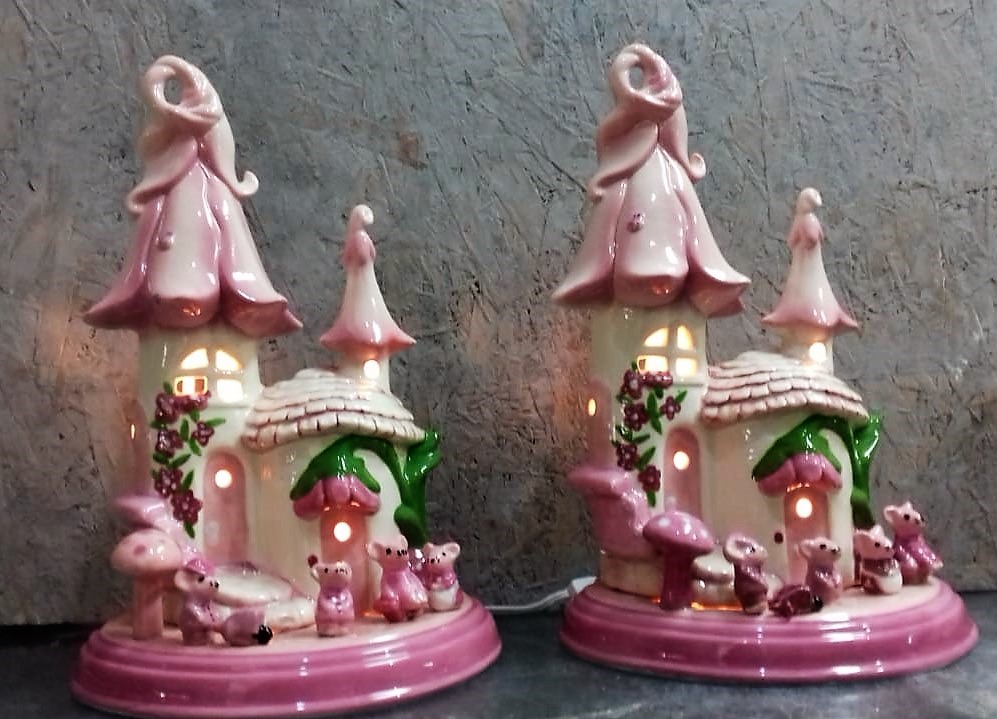 Description: Lighted Fairy Houses
VISIT STORE for Price
BrownVase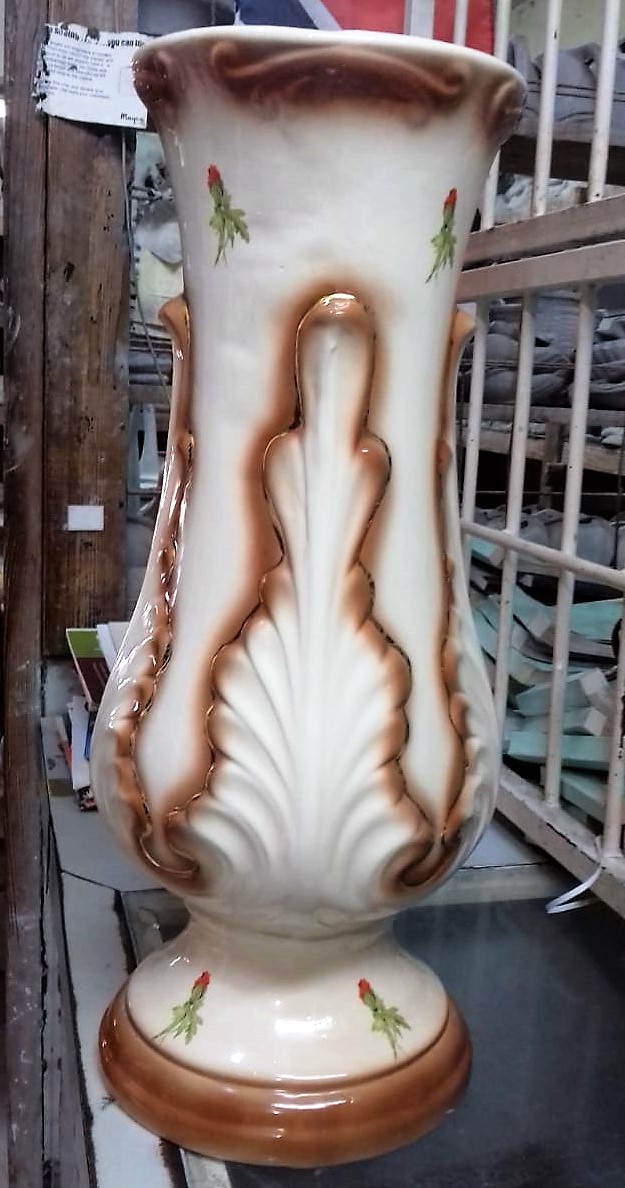 Description: Tall Brown and White Vase
VISIT STORE for Price
Green Vase w/ Flower Decal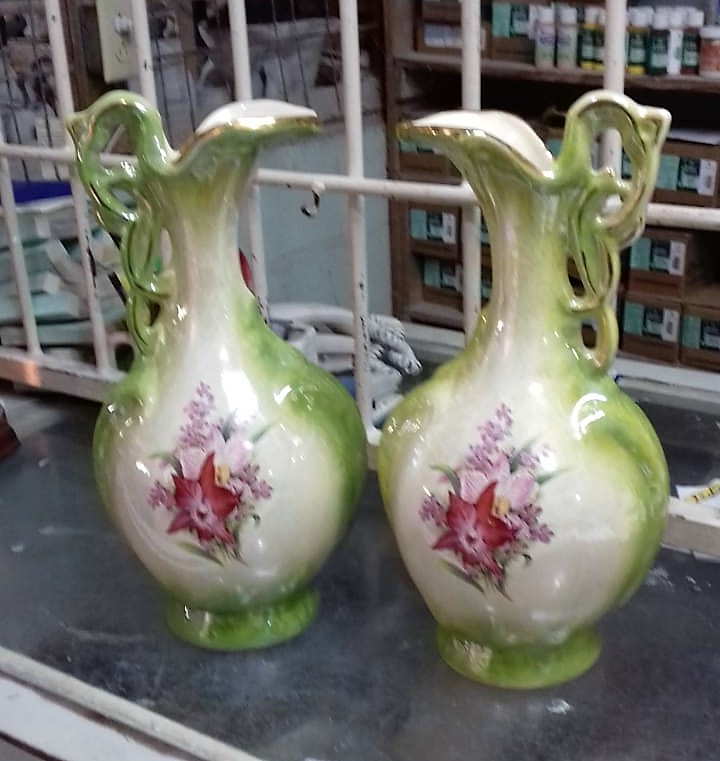 Description: Green and white vase with painted flower decals
VISIT STORE for Price
Cherub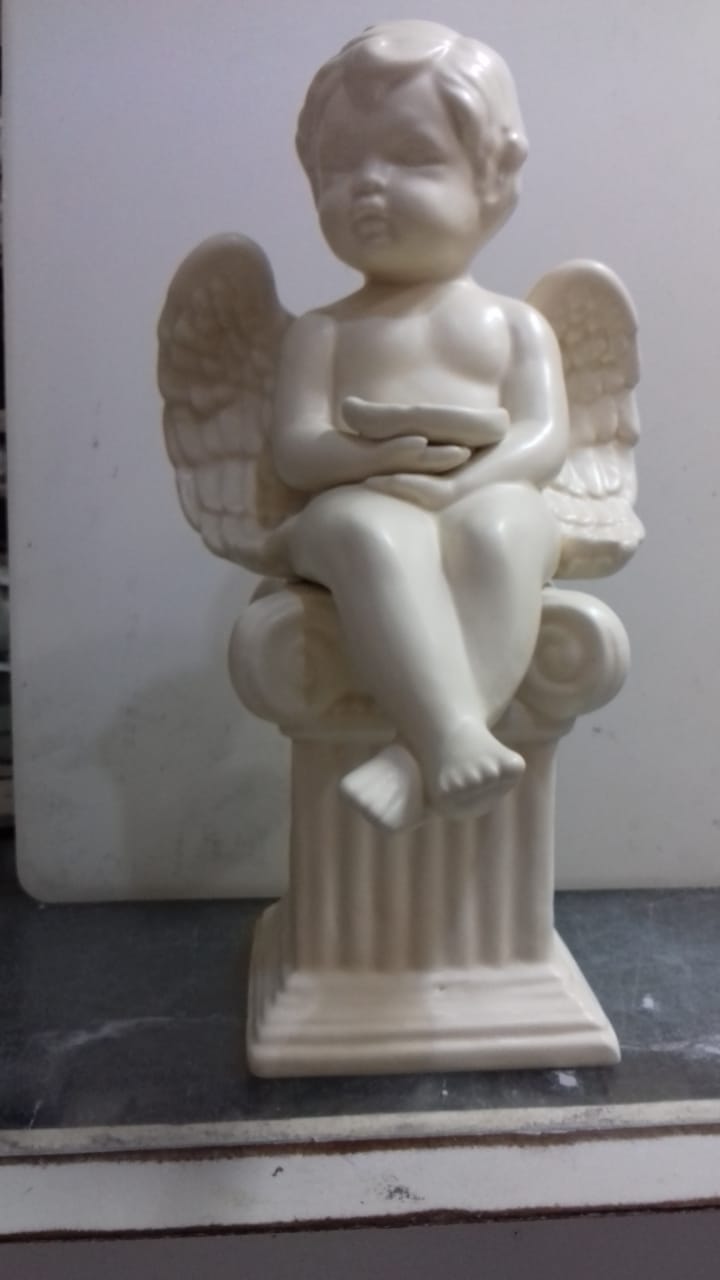 Description: White Cherub sitting ontop of pillar
VISIT STORE for Price
Garden Accessories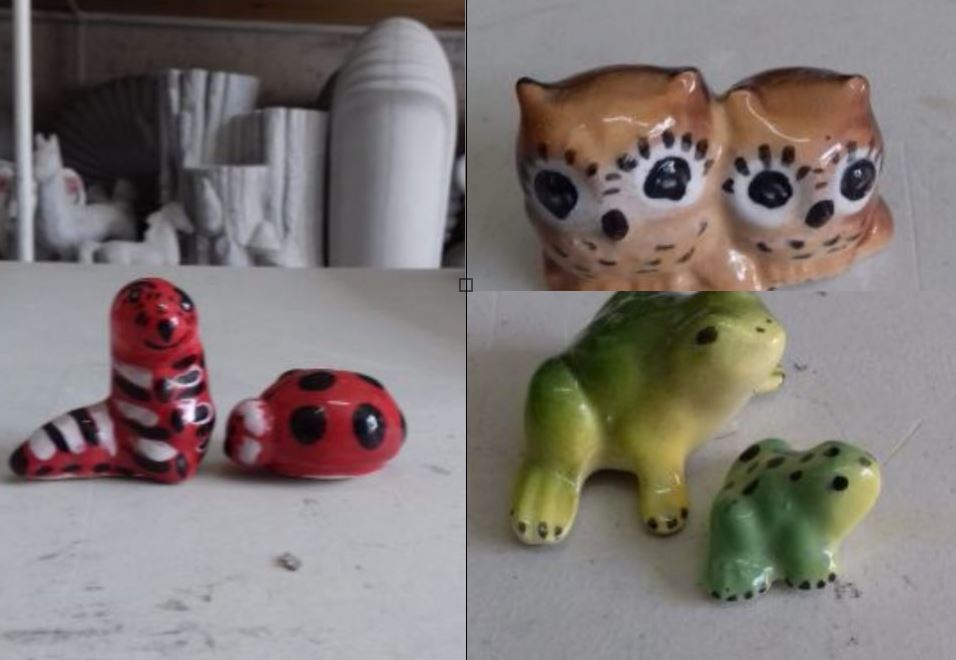 Description: Assortment of small ceramic pieces (snails, frogs etc.) ideal for gardens
VISIT STORE for Price